Ten Books I Almost Put Down But Didn't
Ten Tuesday is a weekly feature hosted by
The Broke and the Bookish
. Every week they have a different Top Ten list topic that a bunch of bloggers take and make their own list of those things.
Typically I try to give books around 50 pages to click with me. And I don't really /choose/ to put books down. I can just feel my interest in it fade until I don't pick it up and I pick up another book instead. Then, I'll either put it back on my to-read shelf because I know I'll want to come back for it, or I'll take it off my list. It's more of a slow fade and a gradual replacement than an actual decision.
That being said, if I reach around 100 pages in a book, I won't be putting it down, I'll keep reading until the end. Sometimes I feel the fading, but resist it for some reason, a certain character I like or one piece of plot that I'm interested in, or even sheer determination that will keep me going.
**Disclaimer: I'm really sorry if I included one of your favorite books on this first list. This is a matter of personal taste, and is not meant to be taken as though I am some overlord of good taste or whatever. You know this. ;)
Books I Wish I Would Have Put Down:
Sometimes, I wish I'd saved my time. Not to say these books were horrible, they just didn't do it for me. I know plenty of people who enjoyed each of these, but for me these books were ultimately either forgettable or frustrating. These are the books that I could have put down halfway through and not missed anything. I couldn't know that when I was reading it, but in hindsight, I would be fine with past-me setting it down and never picking it up again.
Witchlanders
I didn't connect with the characters. I could feel what the story was trying to do, but the way this story went about it didn't feel like anything new or interesting to me. It felt bizarre most times, but not in the way that makes me more intrigued. It bored me most of the time. The thematic content was too forced and too scattered.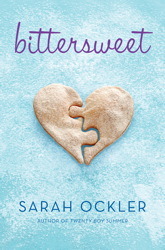 Bittersweet
This felt very stereotypical to me. I don't recall much about the characters or their struggles, and the resolution was too flimsy.
Glow
I have a review of this one, and you can check out my reasons more in-depth there. Ultimately this book didn't have enough characterization, and it didn't have actions scenes that got across what they were accomplishing.
Brightly Woven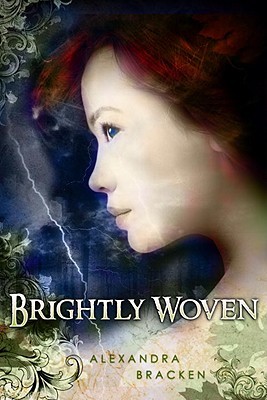 I had the same sort of problems with this as I had with Witchlanders. The characters were confusing and not cemented in their characterization. The story was too scrappy, if that makes sense. As in, there never felt like there was a plot, they were just going around doing stuff. There weren't enough stakes for the story that I believe this book was trying to tell. The writing was confusing and odd in places.
Memoirs of a Teenage Amnesiac
I mean, this makes sense. I have never enjoyed stories with a premise that has to do with amnesia, I just think it's overdone and never fulfills the purpose that it sets out to, but that's just my preference.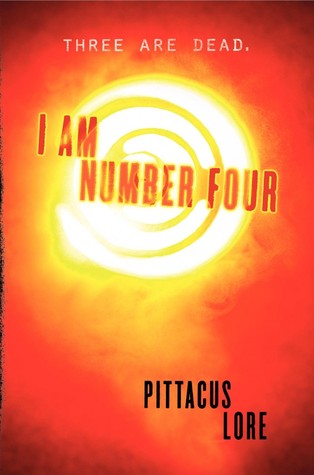 I Am Number Four
This book was so cliché-alien, and not particularly well-written, in my opinion. It felt like faux sci-fi, like it was using the premise as a gimic and the action always felt fabricated, like it never accomplished anything. The characters were 2-D and boring, and I did not enjoy reading this book one bit.
Books That I'm Glad I Kept Reading
This list is why I always give books a fair chance to sway me. The books on this list are some of my favorites and some of the ones that touched me deeply. And the stories on this list are worth every not-so-great book that I keep reading, just to be sure, because it means I might discover how truly wonderful a book is, as well.
Under the Never Sky
The first few chapters didn't grip me. It felt so stereotypical Dystopian techie. It took until Perry went back into the outside world that I realized how interesting this world is. Then I saw how awesome Aria is and how hilarious Roar is, and it was full on love after that. I'm glad I didn't let a slow beginning pull me away, because this whole series is wonderful.
Clockwork Angel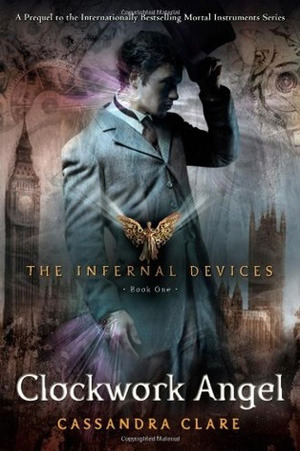 The backstory - I put off reading Cassandra Clare for near two years after hearing about her books. I was being stupid and snobby, but there you have it. Anyway, I decided to try The Infernal Devices because I tend to enjoy historical fiction-fantasy more than urban fantasy. I listened to the audio book of this one, and the first few chapters with the Gray sisters just didn't snatch my attention. But I really wanted to give this whole series a try, so I continued. Then suddenly, Will Herondale. That quick and I was in love, so when Tessa transitioned into the Shadowhunter world, I learned how fantastic this series really is. Also. I mean. Will Herondale.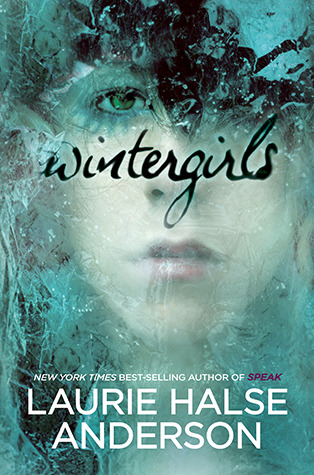 Wintergirls
At the time I read this, it was more bizarre for me to read contemporary. Meaning, I went in with some unintentional biases. This story, this writing, won me over, though. This book is haunting and difficult, but so worth the read.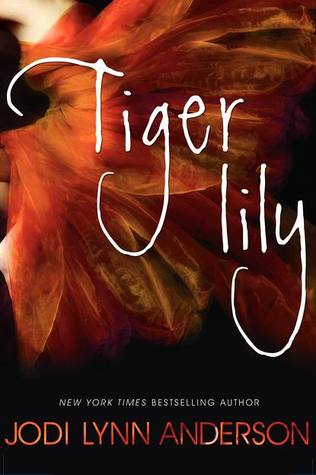 Tiger Lily
Fun story, I actually did put this book down! The first time, I got about a seventy pages in when I felt the slow fade set in. I ended up sending it back to the library, but I kept it on my to-read list. This year I decided to pick it up again in audiobook form, and it worked! I really enjoyed this story, and the ending made me cry. In public (which hardly ever happens)!
And if this list isn't proof that I need to stop being stupid and holding onto preconceived biases about genres and tropes, I don't know what is. I need to give every book a fair chance to wow me, even though some of them just won't. That's what I love about books, the variety, and the fact that everyone can love and hate different ones and it's okay!