Top Fourteen Books of 2014
I missed this topic a few weeks ago due to finals and such, so I thought I'd tack it on to this week. I'd much rather create this list anyhow. So here goes, my top ten fourteen books of 2014.
1. Emma by Jane Austen
This. Book. (And though I feel like I will be saying that a lot in this post, I'm serious. THIS book). Unpopular(ish) opinion: I LOVE Emma Woodhouse. She's so flawed, but usually well-intentioned. She's the epitome of a good-hearted slytherin. At the beginning of the novel she needs to do a lot of growing, but the glorious thing is: She grows. Her character development is phenomenal, and her and Knightley have the kind of relationship I want. They aren't afraid to correct and teach one another about the world and themselves, and they make each other better for knowing one another.
And I read this book at the perfect time, as I was watching the Emma Approved webshow as I read the book, which really added to the experience for me.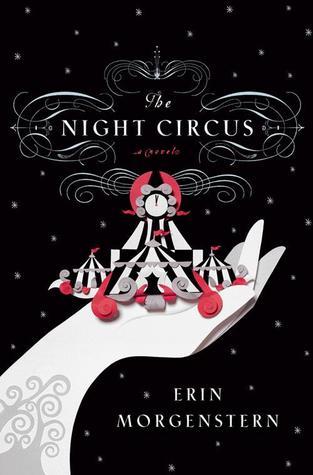 2. The Night Circus by Erin Morgenstern
This book is pure undiluted magic. The tone and the characters work together effortlessly to create a beautiful tapestry of a story. The setting is created perfectly, slowly and subtly until the reader is totally immersed in this world of whimsy and mystery. I listened to the audiobook of this, which is read by Jim Dale (who read the Harry Potter audiobooks), which just made it that much more magical an experience. I cannot recommend this book, or this audiobook, highly enough.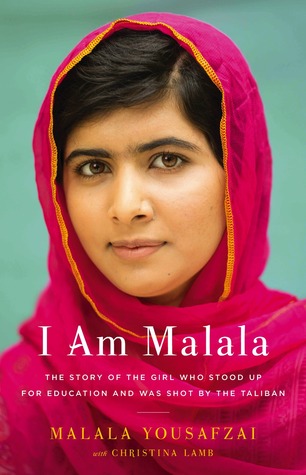 3. I Am Malala by Malala Yousafzai
I made it my goal this year to read more by inspiring women and girls. So, when I heard about Malala, I had to read her book. And it did not disappoint, actually she kind of blew my mind with her thoughtful evaluation of Pakistan's past and present and her hopes for the future. She truly is one of the greatest young women of our generation, and her story is inspiring and a tad heartbreaking, but ultimately filled with hope. She deserves every bit of her Nobel Peace Prize.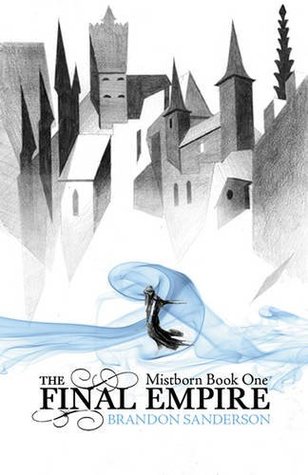 4. The Mistborn Trilogy by Brandon Sanderson
THIS WHOLE SERIES. Wow. This ranks among my favorite series of all time, with some of my favorite characters. Vin. Elend. Sazed. Tensoon. Breeze. Spook. Wow. Just thinking about The Hero of Ages makes me feel like crying my eyes out, but I am so thankful for this series and all of the adventures it took me on. Brandon Sanderson became one of my very favorite authors this year, and I will love his books until the end of time.
5. The Watch that Ends the Night by Allan Wolf
Heartbreaking. Beautiful. An ethereal kind of grit. That's how I would describe this book. It is the mostly true stories of twenty actual people who were on the Titanic. I say mostly because the author did a whole lot of research, but there were some places he had to guess to fill the story. This book is all in verse from twenty different perspectives, and if that sounds at all confusing, I promise you this book was NOT that. It flowed so beautifully. The story was so powerful, made more powerful every time you think about how these people actually lived and died almost a hundred years ago. This book made me laugh and cry and cheer and scream. It changed me.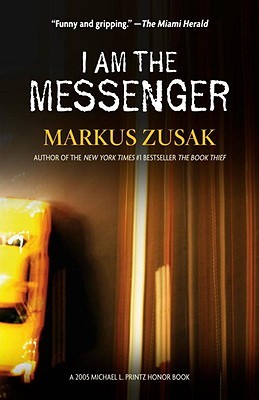 6. I Am the Messenger by Markus Zusak
Speaking of books that changed me. I see life differently because if this book and how it shook me to my core. It was both large and intimate, beautiful and intense, frightening and heartwarming. It dealt with the realities of life and how they can grind you down, but also it dealt with how powerful and important life can be, how you can change lives for the better just by existing. And it dealt with so many other things, almost more than you would believe could fit into a 300 page book. Markus Zusak is an absolute genius, and I can't wait to read what he writes next.
7. The Age of Miracles by Karen Thompson Walker
Ethereal and haunting. The perfect combination of science fiction and literary fiction, telling the world that the two can and should exist together. The language was beautiful and lyrical, dipping into poetic at some points. And the story was engrossing and interesting, a real evaluation of human nature and our ability to adjust to even the worst of situations. It talked about how life goes on, and how we let it, and the reality of youth. It talked about what it would feel like to be young in a dying world.
8. Vicious by V.E. Schwab
Super-Villains and epic amounts of evil and sass. This book had it all, devilish plots, and phenomenal characterization. The format was inventive and so intriguing. The writing was clear and dynamic. The action was exhilarating. I have recommended this book to so many people this year, friends and family members alike, and not one has been disappointed. This book crosses preconceived genre boundaries and is perfect for anyone interested in a good story executed brilliantly.
9. The Name of the Wind by Patrick Rothfuss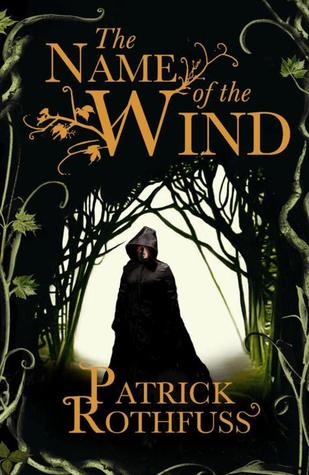 I'm not completely sure how to describe this book other than to say that it is so phenomenal that I cannot describe it. The writing in this book is gorgeous and evocative, foreign and enchanting. This story is expansive and marvelous, and I fell in love with these characters. Kvothe is complex and mischievous and honorable (mostly). Kvothe is a character for the ages, complex but understandable, clever but flawed. The relationships in this book are so well-crafted, between Kvothe and his teachers, Kvothe and Auri, Kvothe and Denna, and Simmon, and Elodin, and Bast. This book is everything fantasy should be, everything fiction should be. It makes you feel things, took you on adventures, and immersed you in an interesting and complex world. It took one book to convince me that Patrick Rothfuss is a master, and I don't think I will ever doubt that.
10. Tales of the Jazz Age by F. Scott Fitzgerald
Here's the thing. If you were to ask me my favorite book, first I would tell you that it was impossible to give you an answer, that I love too many books. If you asked me again, I'd tell you the same thing and possibly have an existential crisis instead of coming up with an answer. But if you pressed me hard enough, I would eventually choose The Great Gatsby as my favorite novel, as it is a work of absolute art that gets to the heart of humanity. So, I knew I needed to read more Fitzgerald. I decided to try some short stories. AND HE CHANGED MY LIFE AGAIN. These short stories are unique and introspective and brilliant. Each story, however complex or simple, makes a statement and creates empathy or understanding on the part of the reader. Fitzgerald was a genius and one of the most talented writers I believe our world has seen.
11. Undivided by Neal Shusterman
This series, since I first read Unwind close to four years ago, has never ceased to amaze me. Each book is better than the last, creating a intense, heartbreaking, and even downright satirical world. Shusterman never shoved these themes down the reader's throat, yet the books managed the various elements that it took on with care and precision. Besides just creating introspective thought in the reader, this series built characters that you loved and hated, cared for and wanted to see receive their just punishment. And this book wrapped up the series perfectly. There was tragedy and triumph, and an ending that wrapped together all the loose-ends, that showcased the growth of these characters. This book made me cry more than a few times, and I will hold this series as one of the best ever written for the rest of my life. Just so brilliant.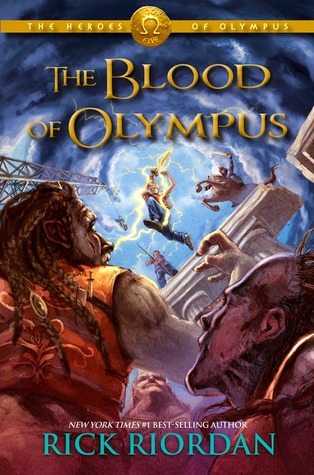 12. The Blood of Olympus by Rick Riordan
Speaking of the best series ever written, The Heroes of Olympus series ended this year, too. And what a way to end it. Did I have a few key issues with this last book? Yes. Would I have liked to see more Percy and Annabeth? Definitely. BUT, I loved finally seeing a true ending for these characters, one where they can stop fighting and rest knowing that the world is safe because of them (or as safe as it can be in their world). I cried and laughed for these characters, and I am so sad that this series is over, that this story has ended. But, I am so excited for Rick's next series, Magnus Chase, coming out next year.
13. Tess of the D'Ubervilles by Thomas Hardy
I read this book in Lit class first semester, and wow! I had never heard of it before, actually (I'd heard of Hardy, but not of Tess), but it was magnificent. My heart broke for Tess, but more than just my response, this story is so important and relevant even today. The way the sins of men influence Tess' life is hard to watch, her story filled with so much despair and hurt, but she is a heroine for the ages. The writing is beautiful, too, inciting emotion and passion in the mind of the reader. I highly recommend this book for those seeking a classic that will pull at your heartstrings while addressing life in a candid way.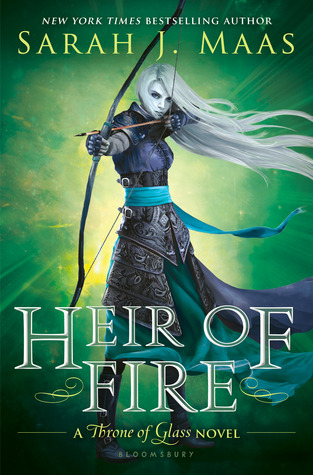 14. Heir of Fire by Sarah J. Maas
This series continues to amaze me. The books keep getting better, improving in quality with each book and creating more world and more loveable characters. This book introduced so many characters, including Aedion, Manon, and Rowan, all of whom I absolutely adore. I cannot wait to see how all these stories intersect in the rest of this series. And I already find myself getting sad that this series is half over, even though we have three more books to look forward to.
Top Six Graphic Novels of 2014
I started reading Graphic Novels this year and found a great love for them. I think they are a great way to tell stories, and I adore reading them. So, I wanted to add a section on here to tell you about the best Graphic Novels I read this year.
1. Friends with Boys
This is the first Graphic Novel I ever read, and it did not disappoint. It's by Faith Erin Hicks, who is writing and illustrating a Graphic Novel with Rainbow Rowell sometime soon. So, I decided to check out her work, and it was SO GREAT. An adorable story with great characters and great art.
2. The Encyclopedia of Early Earth
This one is huge and so different from anything else I've seen. I love the way the shorter stories work together, and the art is absolutely gorgeous. If you are looking for something different and really, really interesting, I recommend this graphic novel.
3. The Amulet Series by Kazu Kibiushi
This series has all the adventure of a middle-grade novel and the fun and interesting characters of a really great book. The art is fantastic, the colors and emotion of the stories are always on point. This story keeps you interested, wanting to turn the pages to see what is going to happen next. I can't wait to keep reading this series, though I'm sad that I'm caught up because now I have to wait for each new volume.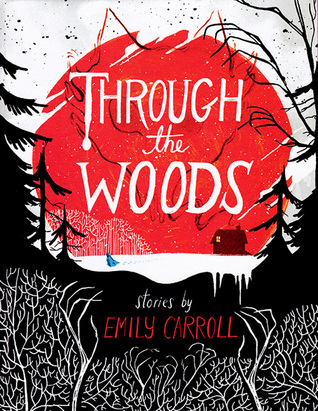 4. Through the Woods by Emily Carroll
A gorgeous, haunting anthology of horror stories told through a graphic novel. I particularly loved the color theme, a vivid blue and red, and black and white. I also particularly loved the text and the way it is used in the art. It weaves and wanders across the images, adding tone to the story. Not to mention these stories were creepy as heck, and beautiful in a creepy way.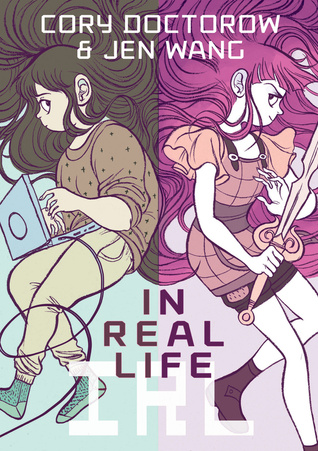 5. In Real Life by Cory Doctorow and Jen Wang
Fascinating and educational, while also telling an interesting and relevant story. I love how the technology was worked into the art as well as the story. I loved how there were so many themes, and some themes that I have never seen touched on by any book, let alone in a graphic novel.
6. The Adventure Time graphic novels
These are just as cute and hilarious as Adventure Time the television show, which I love. I love the notes at the bottom of most pages, because the narration is hilarious and quirky and downright weird a lot of the time. It feels just like watching an episode of Adventure Time, which is the perfect tone for them.
Basically, 2014 was a phenomenal reading year for me. I read some of the best books I have ever experienced. I can already see how these books are molding and changing me. I cannot wait to experience more books in 2015, I know there will be more favorites to find along the way.