Top Ten Bookish Things (That Aren't Books) That I'd Like To Own
Ten Tuesday is a weekly feature hosted by
The Broke and the Bookish
. Every week they have a different Top Ten list topic that a bunch of bloggers take and make their own list of those things.
1. Full Hogwarts Uniform
Preferably Ravenclaw, as that's my house and preferably with a cloak, because my awesome levels would go through the roof. (And don't think for a second that I wouldn't wear it with absolutely no shame.)
2. Tall Bookshelves
Right now I just have five really short ones (three shelves tall), so to have two or three bookshelves that are five or six shelves tall would be wonderful. (Sadly, there just isn't room)
3. FLOATING SHELVES
These things are, simply put, the absolute coolest. I want every wall of my home to look like this.
4. A Reading Nook
Who doesn't want this? With a nice window and a few shelves to keep your favorites on. A comfy chair or padded bench to read the day away on.
Oh goodness. Take me there.
5. Time Turner
Because magic.
6. More Signed Bo
oks
I went to
YALLFEST
last year, which was one of the best weekends of my life. I met and listened to some of my favorite authors and got to be around bookish people who loved the same stories that I do. I only had time to get 6 books signed, because I spent most of my times listening to discussions (a decision I don't regret in the slightest). But I do hope to go to many more signings in the future.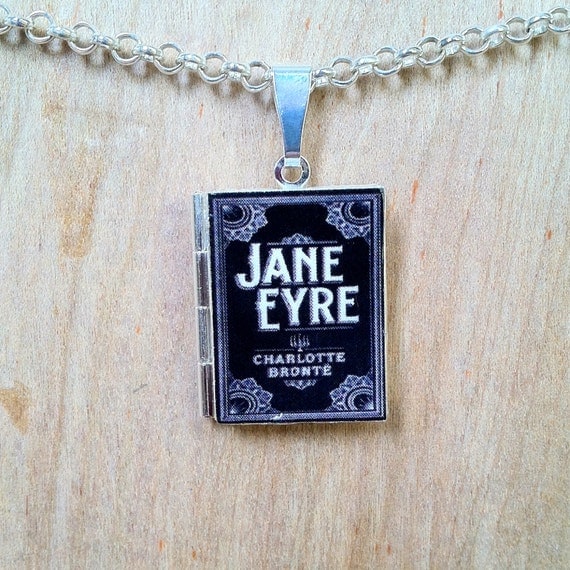 7. Other Bookish Jewelry
(I love the necklaces that are tiny versions of book covers)
8. Classics Sweatshirts
I particularly love these two that I've seen, but really I love any type of bookish apparel. Be it bags, sweatshirts, tee-shirts, or anything else that you can come up with.
9. Transparent Book Weight
This invention is beautiful. Someone direct me to where I can throw my money at anyone who will let me purchase one.